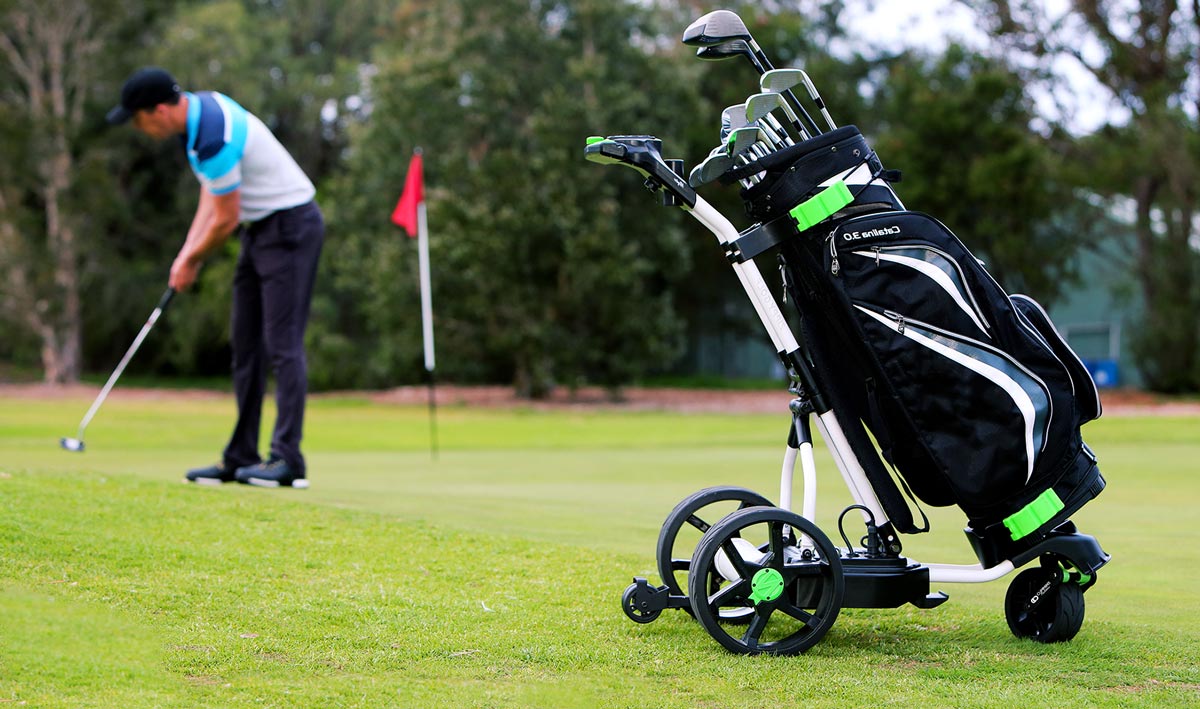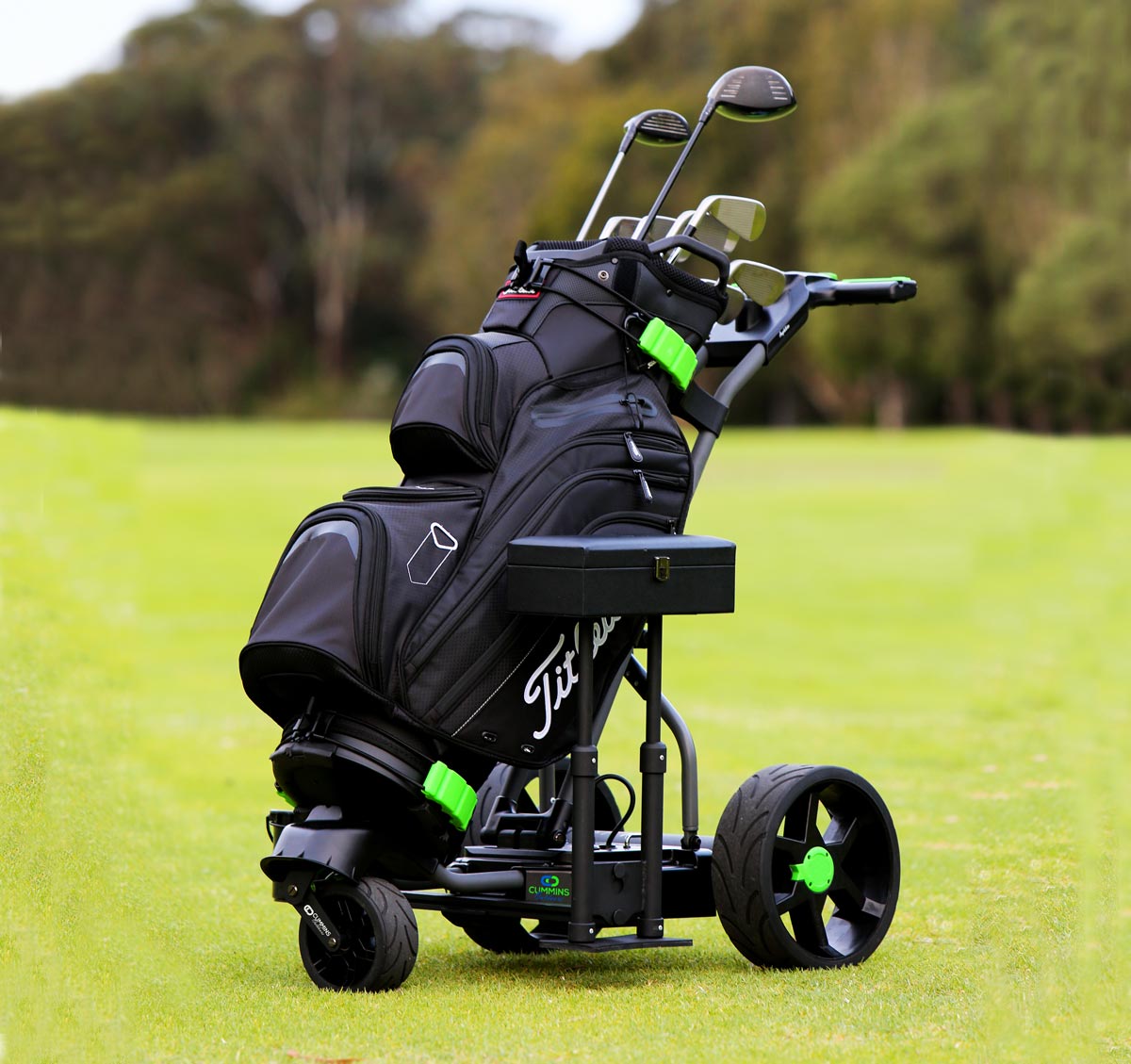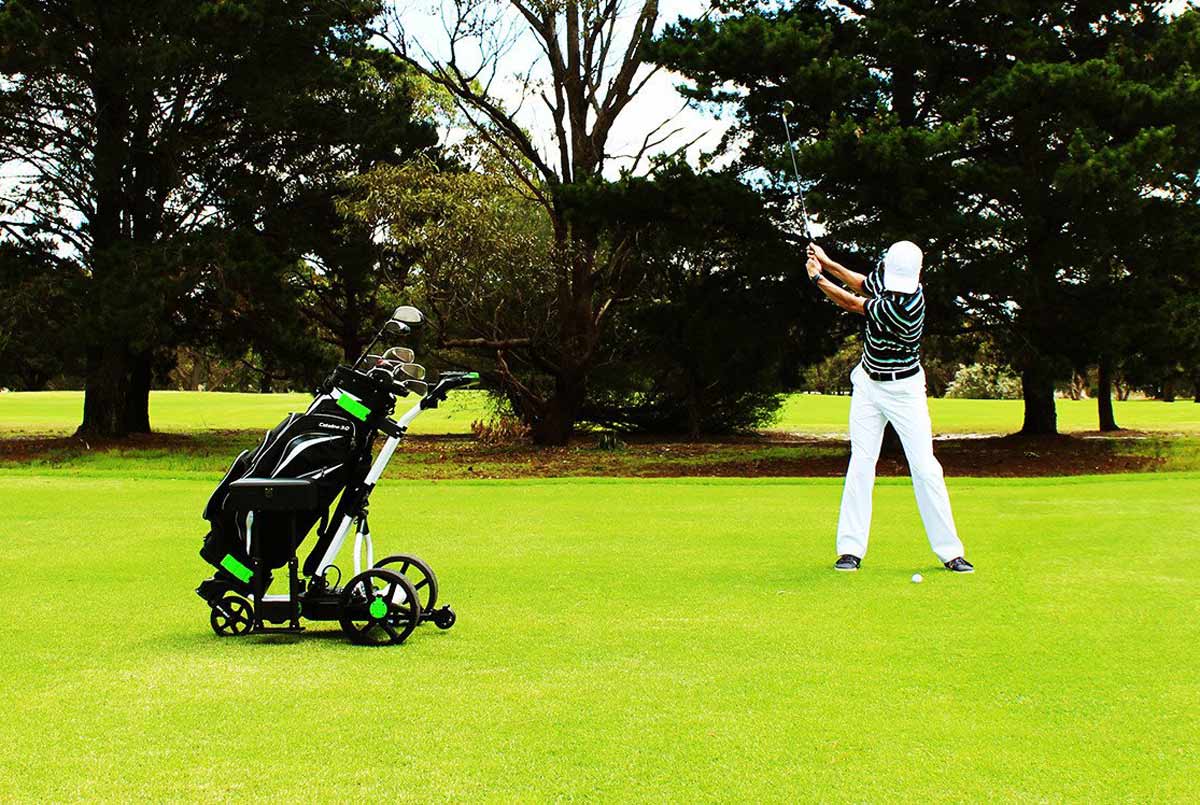 Why Choose The Alligator?
Cummins Outdoors is a family company located in Raleigh, NC.  Many rounds ago, our family of golfers realized that Electric Golf Caddies (EGCs) were going to be the future standard in golf play.  Sure, riding carts will always be a great option for golfers – they're fun & easy to drive, convenient and you don't have to carry your clubs.  So why are more and more golfers choosing to walk with their Remote-controlled EGCs?  For all the same reasons…and a few more.
Good Health
In addition to having better course awareness, which can help improve their game, more and more golfers tell us they feel less stress by always having their clubs by their side – especially after a rain.  This leads to a more satisfying round and a healthier lifestyle for "everyday" golfers.  EGC golfers are enjoying their rounds more and realizing tremendous health benefits alone the way.  Some of the most common benefits include better body weight control, a healthier cardiovascular system, strengthening and toning of almost all lower body muscles and even better posture.
Ready to Take On the Toughest Courses
Our family is committed to providing the best Remote-controlled EGCs on the market today – and always.  The Alligator EGC was designed for golf courses with demanding terrain and differing climate conditions.  As the only EGC that's 100% waterproof, sandproof and saltproof, The Alligator is built to take it.  After a rain or during uncertain forecasts, Golf Course Superintendents welcome EGCs like The Alligator.  They're course-friendly and a great option to "carts on path only".  Add our handy Sand & Seed Bucket attachment, and many more divots will disappear.  As more and more golf courses transition to EGC Rental Fleets, The Alligator will continue to be the better choice.  Over 15,000 users have made the right move.
Cost-Effective
At Cummins Outdoors, we listened to what golf course professionals were asking for – and we delivered.  We're the first EGC provider to offer a 100% rental option to and private, resort and public golf courses.  Our Proshop Rental Program (PRP) is a Bumper-to-Bumper plan that helps courses build their Rental Fleet at a pace that works for them – and without the capital investment.
Quality, Locally-Owned Business
Whether you're an Individual Golfer looking for the best Remote-controlled Golf Caddy on the market, or a Golf Course Professional that's looking for 3-dozen to start your Rental Fleet, you can count on the Cummins Outdoors Alligator to be by your side – round after round after round.  That's why we put our family name on it.

Andy Cummins
Founder and Managing Partner